About Eagle Ridge Golf Course
Eagle Ridge, a family business
Eagle Ridge Golf Course began its life as the smaller Carlogie Golf Course until March 1988 when an additional parcel of land was purchased, earthworks commenced and a new Kevin Hartley designed championship course began to emerge, opening as Eagle Ridge Golf Course in December 1989. Kevin Hartley was the Australian amateur golf champion of 1958 and runner up to Bruce Devlin in the 1959 Australian Amateur. He captained the Victorian state team thirteen times, was the leading amateur at three Australian Opens, and represented Australia many times, including winning the 1966 Eisenhower Cup team in Mexico. Hartley based his design vision on Eagle Ridge becoming the "Royal Melbourne of the Mornington Peninsula".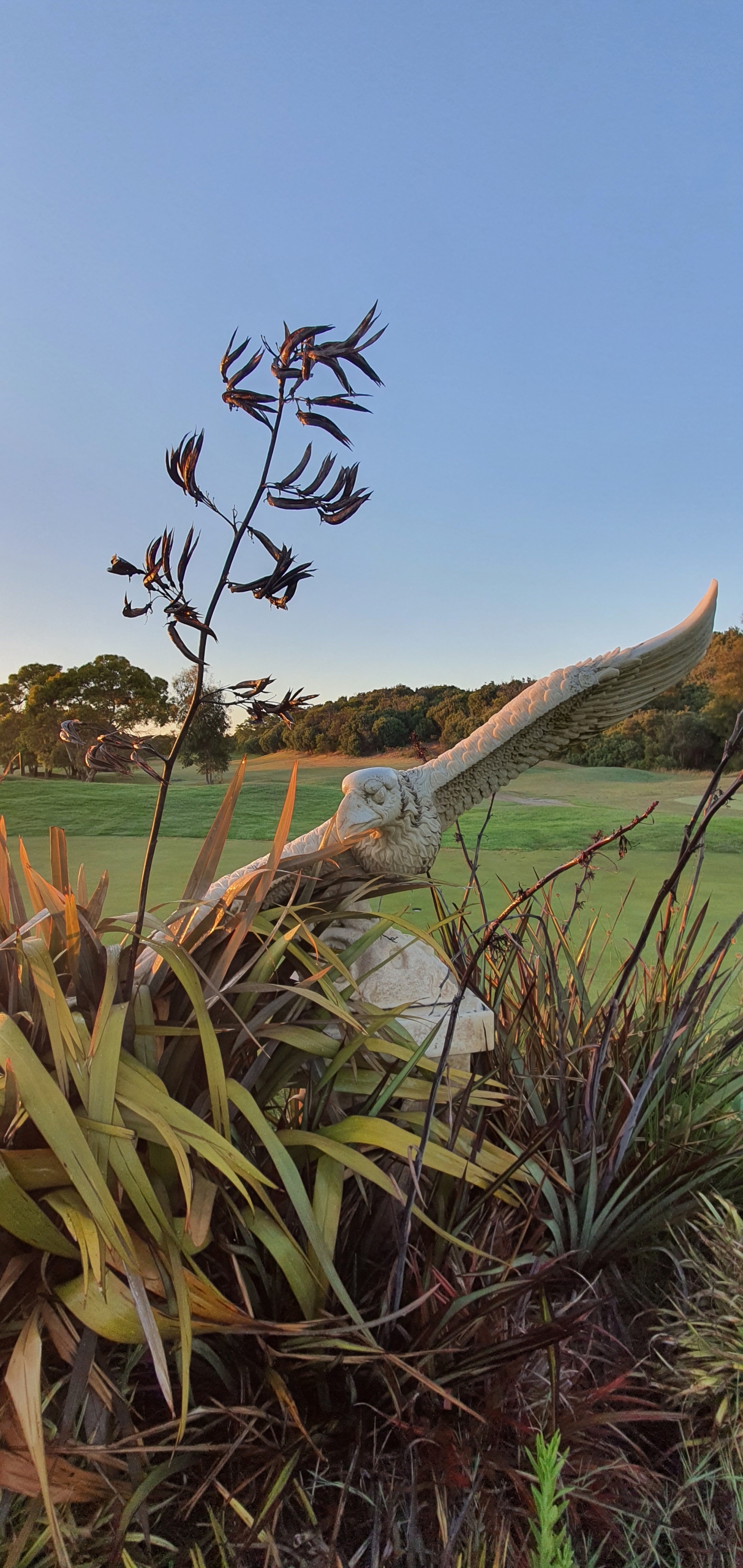 Ownership of Eagle Ridge passed to the Russo family in 1995 and, in 1999, Pacific Coast Design was commissioned to design a five year Master Plan for course improvements and the design and construction of our magnificent Clubhouse commenced. The Clubhouse opened to great acclaim in October 2000 and, under the careful management of our Golf Course Superintendent Scott Balloch, the course Master Plan was completed four years later.
In late 2007, in recognition of the challenges that the extended drought brings to all golf courses, Eagle Ridge closed for a summer to change all fairways to Santa-Ana couch – a more drought tolerant grass and regarded as one of the finest playing surfaces for golf course fairways. It has been one of the most important course decisions made since the inception of Eagle Ridge and we are proud of the success of the project with a 45% reduction in water consumption and stunning fairways to enhance every golfers' game.
Despite becoming one of the best landscaped and featured courses in Australia, we are always building on Kevin Hartley's vision with an attitude of "continuous improvement". From the smiles on first-time players' faces, to the eager return visitors keen to conquer the layout, we're confident Eagle Ridge presents something different to all golfers, and ensures a great day out on the famed golfing turf of the Mornington Peninsula.
A FAMILY AFFAIR
The Russo family owned and developed the Eagle Ridge course and facilities for 20 years. Nick Russo was passionate about the business and commenced the construction of the Clubhouse and Course Master Plan with a focus few could match. Much to our members' amusement (and often dismay), he was not an avid golfer at all, which allowed him to see the course and facilities as a total package – he built our functions venue (home to some of the Peninsula's most stunning weddings and now the Peninsula Beer Garden), developed our outstanding corporate golf products (we are now a leader in corporate golf events) as well as learning about and delivering a great day out for golfers, whether they be green fee players, corporate guests or members. After losing Nick to cancer in 2007, it was an uphill, but ultimately fruitful, road as the business was passed to the next generation.
THE FAMILY AFFAIR CONTINUES
In April 2016 the baton was passed onto the Chen family with the parents as Directors, along with son Charlie and partner Katrina taking up roles within the management structure. All of the fantastic past work will be utilised as a strong base to further enhance both the golf and hospitality facilities.
As of January 2022 Eagle Ridge Golf Course continues to improve with ongoing works to every hole in an effort to ensure Eagle Ridge remains on of the best public golf courses in Australia. Now in the suite of offerings comes our Peninsula Beer Garden which offers stunning views local live music while supplying local craft beer on tap and fantastic local meals.